Neurovascular-Hydrocephalus Research Group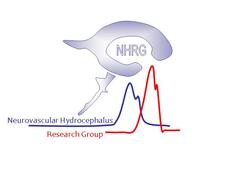 About us
The Neurovascular – Hydrocephalus Research Group wants to facilitate clinical research in the fields of neurovascular disease, hydrocephalus and cerebrospinal fluid disorders. The main focus is clinical research and secondary translational research towards basic neuroscience. The group aims at performing reseach at top international level, but also includes quality control studies as well as student projects.
The research group enrolls for students, PhD candidates, and post-Doc positions.
Background
The Neurovascular-Hydrocephalus Research Group (NHRG) was established 2010 together with the new organization into Oslo University Hospital. The idea was to merge several research groups into one robust research group. The former groups were Neurodynamic Research group (Professor Eide), Cerebrovascular Surgery Research (Dr. Sorteberg), and Pediatric Hydrocephalus Research (Professor Lundar).

Head:
Per Kristian Eide MD PhD, Professor, Department of Neurosurgery contact: per.kristian.eide@ous-hf.no
Web editor: angelika.sorteberg@ous-hf.no
News
Prof Lindegaard named Honorary Member of the European Society of Neurosonology and Cerebral Hemodynamics
Research Council of Norway rates research at the Department of Neurosurgery OUS as very good-excellent. Report page 50
Main research focus
The research group focuses on clinical and translational neurosurgical research within the fields of neurovascular disease and cerebrospinal fluid disorders.
Cerebrovascular disorders. Cerebral hemodynamics. Focus on intracranial aneurysms and subarachnoid hemorrhage, including neurointensive monitoring and outcome.
Brain Monitoring. Several projects study intracranial pathophysiology with a strong focus on intracranial pressure and arterial blood pressure dynamics, including studies on cerebral autoregulation.
Hydrocephalus. Studies focus on the pathophysiology of hydrocephalus and alterations in pressure dynamics in hydrocephalus and other brain water disorders. Translational research has been initiated to study molecular-genetic mechanisms of hydrocephalus and diseases involving disorders in brain water homeostasis. Clinical studies focus on outcome of treatment of hydrocephalus.